Helping entrepreneurs craft their personal brand, tell their story and grow their online presence.
You have a story to tell. Let's share your knowledge and drive revenue for your business today.
Personal Brand Coaching
Get support optimizing your LinkedIn profile and creating a content strategy
Ghostwriting
Get engaging LinkedIn posts and/or blogs written for you in your voice
Group Training
Get a group workshop for your organization on personal branding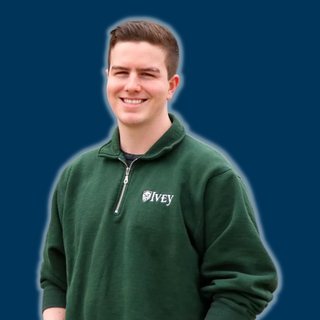 About Matt Parkin
Matt Parkin is a LinkedIn Top Marketing Voice and Personal Branding Coach, helping entrepreneurs from pre-revenue to $100M+ ARR grow their personal brands. He's generated millions of organic content impressions for himself and his clients, attracting inbound clients, job offers, partners, job seekers, and more. He's been invited to share personal branding strategies with schools, conferences and industry associations, and his thought leadership has been featured in publications like LinkedIn News and HR.COM.
Contact Us to Book a Free LinkedIn Consultation Today!
.
If you're considering a ghostwriter, we can support you with blog writing and LinkedIn content creation. Drop us an email and we can chat to see if there's good alignment between your goals and our capabilities.

Email: matt@mwmconsulting.org